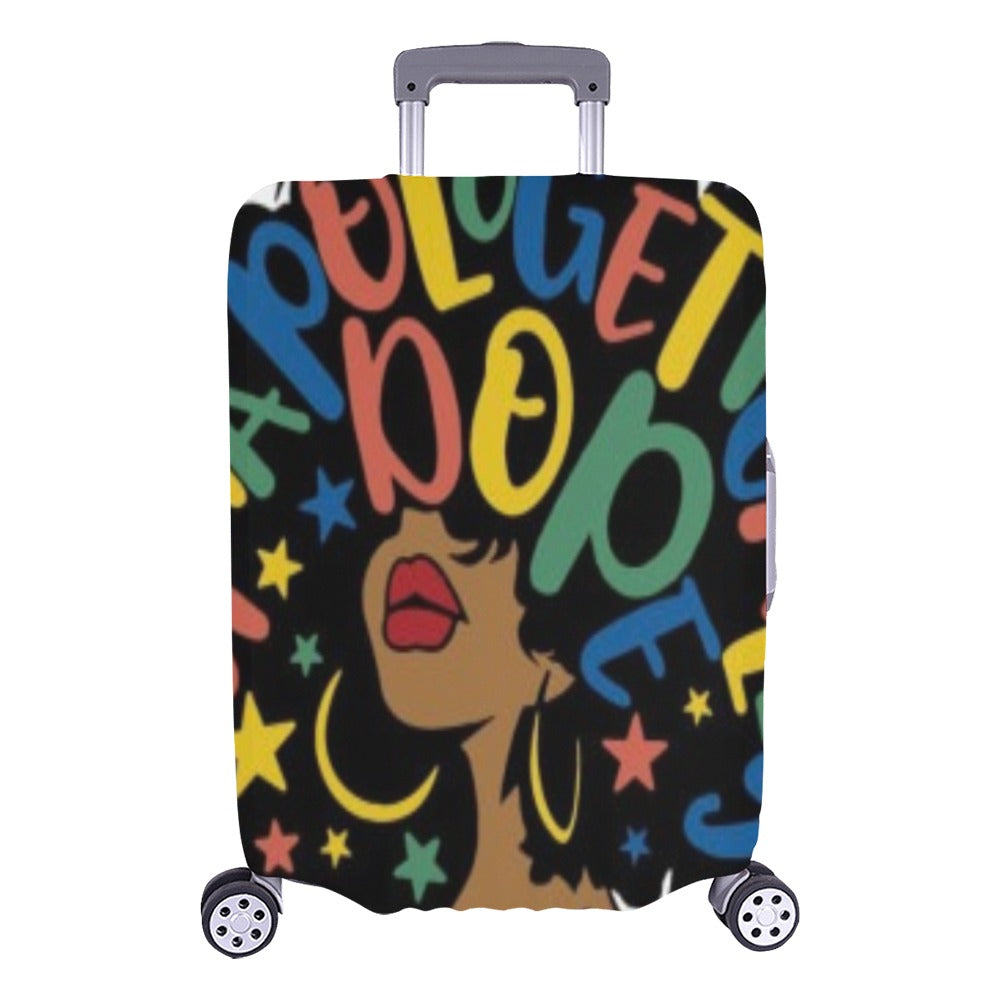 Unapologetically Dope Luggage Cover/Large 26"-28"
Constructed with an elastic polyester-spandex fabric for maximum durability and a snug fit.
Featuring a high quality no-fade print, this luggage cover can add more vibrancy during
the journey.

• Designed for quick and easy installation.
• 95% polyester, 5% spandex, durable, reusable and washable.
• Dust resistant and anti-scratch, protect your luggage against dirt and scratch.
• Includes left-side slits for easy access to your luggage handles.

Ideal image size in pixels (W * H):
Front:3970 x 4730 or Higher / 150 dpi;
Back:3970 x 4730 or Higher / 150 dpi.